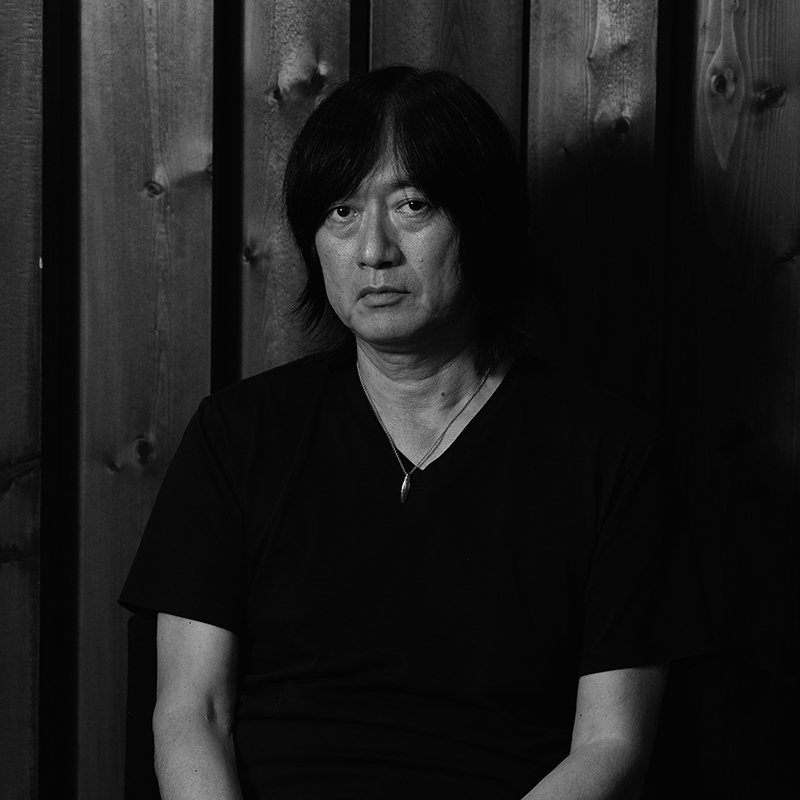 Music
A musician, he has been producing music for numerous artists and films since the 1980s, and is a leading figure in the Japanese music scene. He founded the non-profit organization "ap bank" together with Kazutoshi Sakurai of Mr. Children and Ryuichi Sakamoto, and has been involved in the organization of the "ap bank fes" outdoor music event, as well as reconstruction assistance activities after the Great East Japan Earthquake and the "Reborn-Art Festival" art festival. He is a versatile producer who has been a pioneer in efforts toward a sustainable society, including the launch of "KURKKU FIELDS," where people can experience the cycle of energy and food.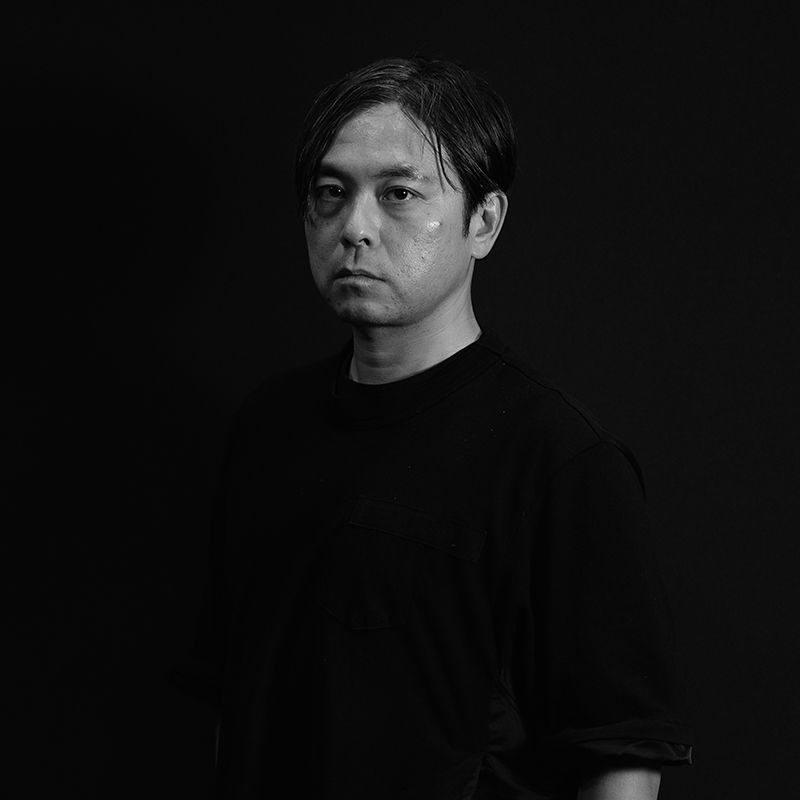 Writing
Born in Hijimachi, Oita, Japan, he majored in media and spatial design in college and worked at Hakuhodo Kettle before establishing OOAA in 2020. His sharp conceptual work and diverse productions have won him the JAAA New Designer Award, TCC Award, ACC Grand Prix, Minister of Internal Affairs and Communications Award, and a jury member of the Cannes Advertising Festival. His works include "THIS DAY," a photo collection of President Obama's inauguration day, "ACT OF LOVE," an illustrated book of animal courtship, as well as being a founding member of "Shibuya's Radio," a community FM station, and creative director of "Wassai," an online event for TOKYO2020.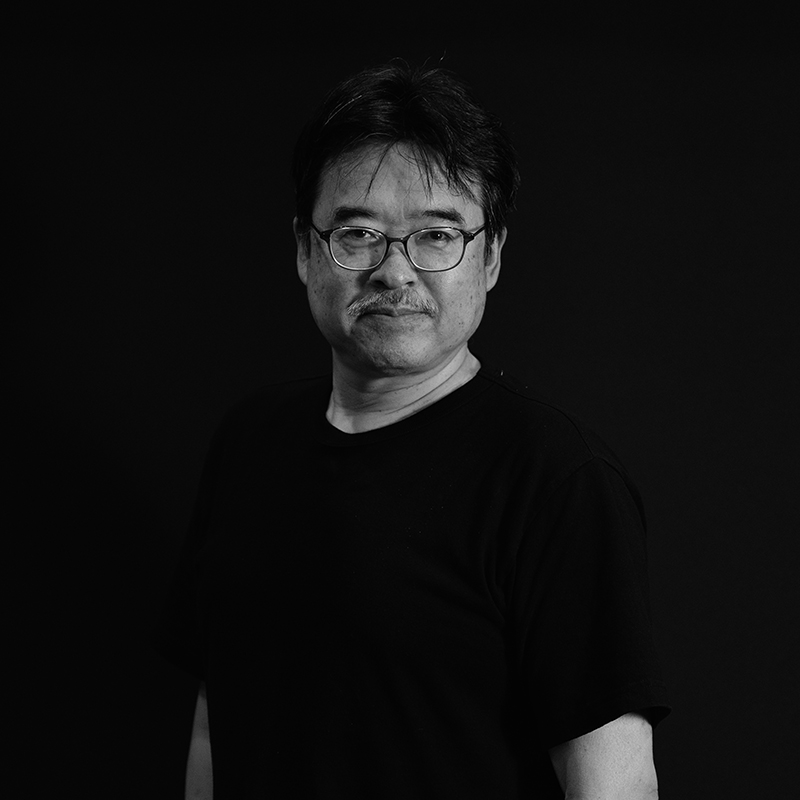 Stage Direction
Following a stint as a stage director, he began his career as a director in 2002, and has staged live performances for numerous artists, including Mr. Children, Toshinobu Kubota, and YUKI. His production of "Dorikam Wonderland 2011," in which he introduced 3D flying technology for the first time in Japan that allowed performers to fly freely through the air while singing, was met with a great response. He specializes in theatrical productions while making full use of the latest technology, and in recent years his work has included not only concerts, but also figure skating ice shows and other productions in a wide variety of genres.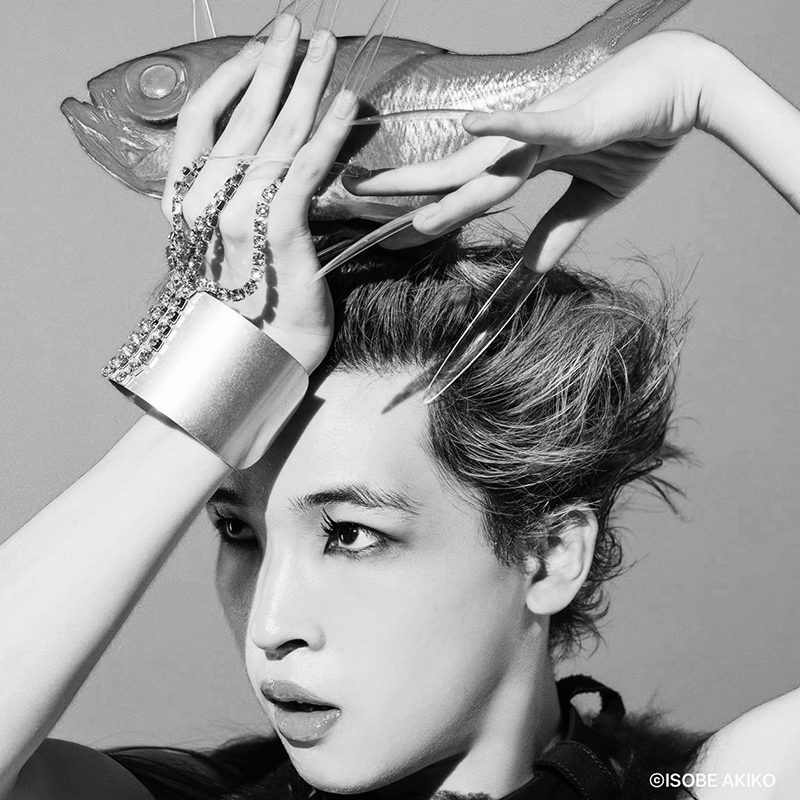 Dance
Born in Hyogo Prefecture, she is an emotional dancer who has won numerous championships and competitions, and represented Japan at the Asian Games. She has appeared in and choreographed various music videos, and has performed in a medley performance by MISIA and LiSA at the NHK Kohaku Uta Gassen. She performed in Genshi Yonezu's "HYPE" live tour. In addition to participating in MISIA's "MISIA THE GREAT HOPE" tour live, she directed the movement for the opening and encore performances. She also works as an actor.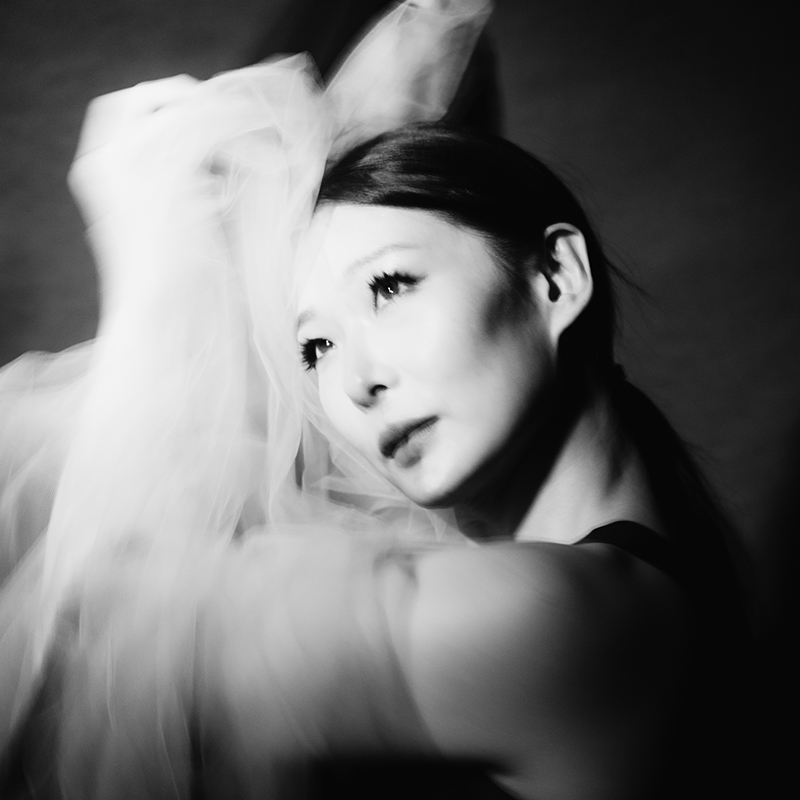 Dance
One of Japan's foremost pole dancers, she is known for her beautifully graceful style on the pole and her delicate and dynamic expressiveness. She has also been active as an MC, posing advisor, choreographer, and actress in recent years. She also worked as a movement instructor for Mika Ninagawa's films. She has performed as a pole dancer in the "Wasai" at the Tokyo 2020 Japan Festival, the 70th NHK Kohaku Uta Gassen, and in a medley by MISIA. She has also appeared in music videos for ASTERISK "Goodbye, Snow White," Zankoku Utageki "Raichi Hikari Club," Aimyo, Tokyo Gegegei, DISH//, and many others.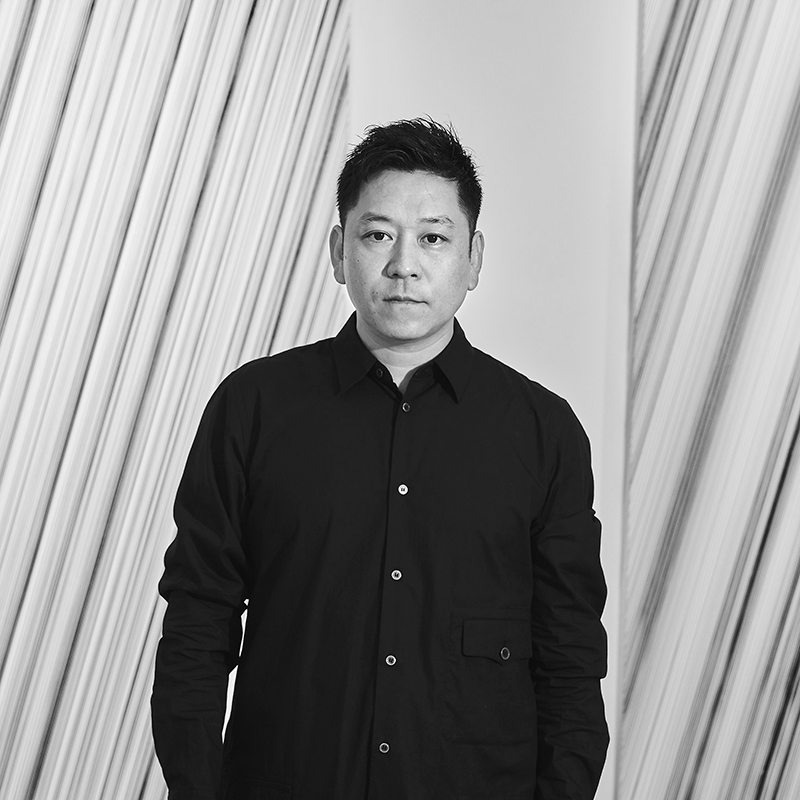 Sculpture
Born in 1975, sculptor/professor at Kyoto University of Arts/president of Sandwich Inc. He graduated with a doctorate in sculpture from the Graduate School of Kyoto City University of Arts in 2003. In 2009, he founded Sandwich Inc. in Fushimi, Kyoto. Working from a unique concept of "cell (cell, grain)," he focuses on the "surface skin" of his sculptures and has produced numerous series of works that transcend genres. In June 2023, he will unveil a new 25-meter-high work, "Ether (Equality)," on the island of Seguin in the Seine River in France.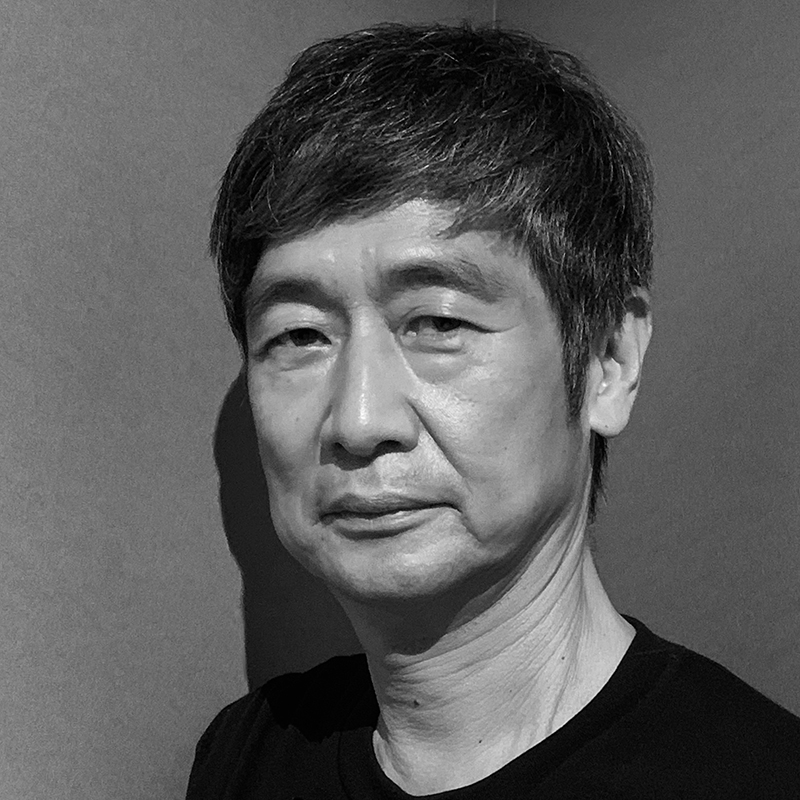 Stage Design
An art director and production designer, he garnered considerable attention for creating the fictional city of Yentown in Iwai Shunji's "Swallowtail" (1996). Since then, he has become one of Japan's leading art directors working on numerous high-profile films. He has worked on films for both Japanese and international directors such as Hirokazu Kore-eda, Koki Mitani, Sang-il Lee, Quentin Tarantino, and Yimou Zhang, as well as animation films such as "When Marnie Was There"(2013) and "Innocence"(2004). In 2010, he received the Minister of Education, Culture, Sports, Science and Technology's Prize for the Encouragement of Artistic Achievement, and in 2011, he was awarded the Purple Ribbon Medal.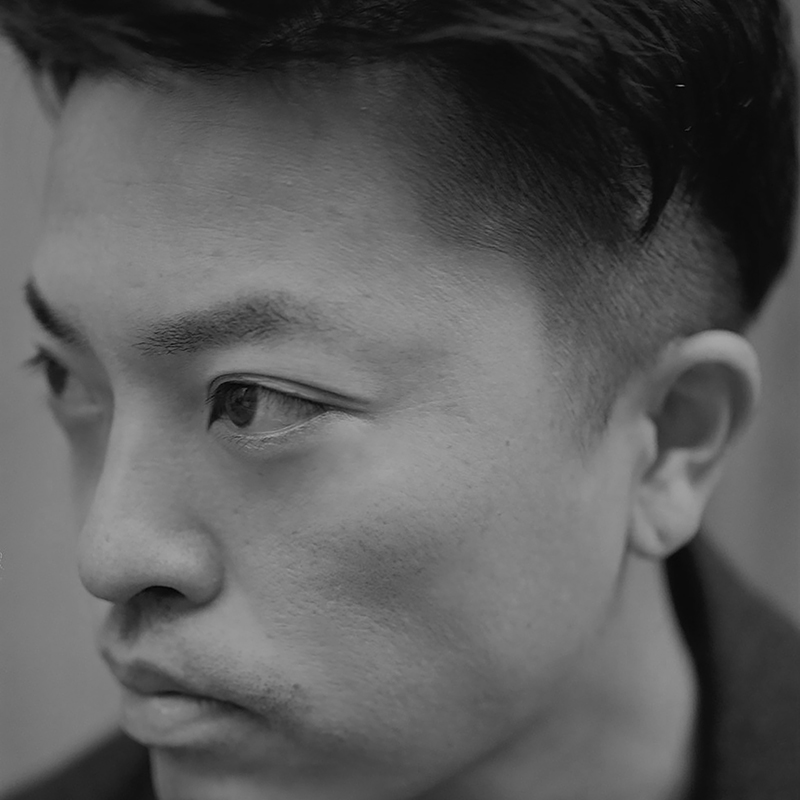 Film
He is a filmmaker and photographer. In addition to his numerous video productions, he also works as a photographer, including advertising photography and artist portraits, etc. He directed the main visual and title backdrop for the 2021 historical drama "Reach Beyond the Blue Sky". His film "Koisuru Parasite" is currently in theaters. He has also exhibited a number of his contemporary photography works both in Japan and abroad. He was selected to participate in the "Water Ripples 2021" international art exhibition, and held a solo exhibition named "TIME-Kiyozumi-dera Temple" in the summer of 2022. He participated in the PHOTO MIYOTA, Asama International Photo Festival in 2023. His work was featured in Canon Gallery's 50th anniversary exhibition under the title of "As is".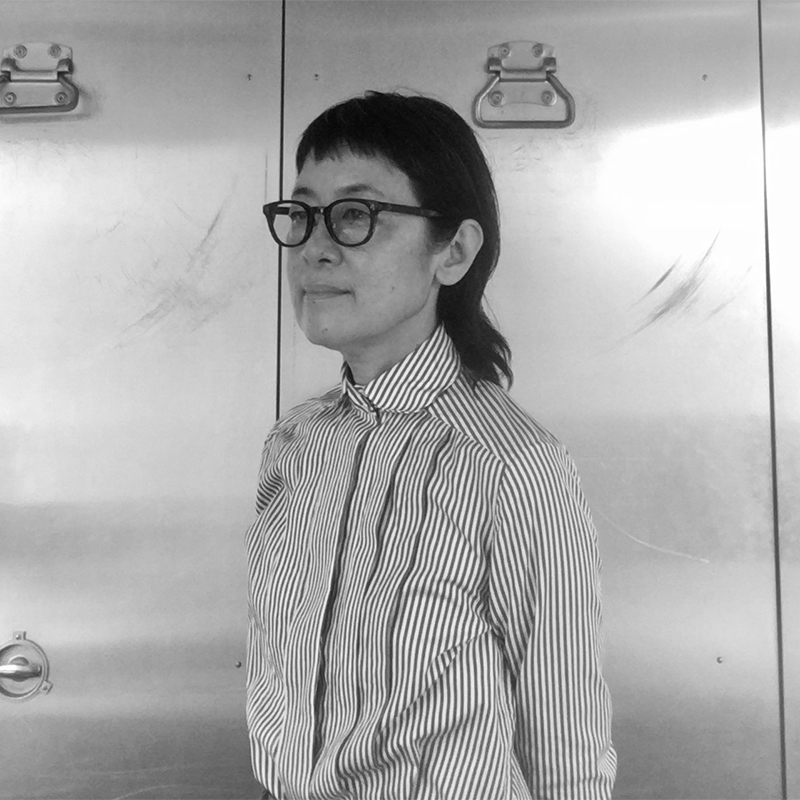 Costume
Born in Shizuoka Prefecture, she graduated from the Department of Design at the Faculty of Fine Arts, Tokyo University of the Arts. She has worked as a costume artist in a wide range of fields, including advertising, theater, dance, ballet, film, and television, and received the Kinokuniya Drama Award for Individual Achievement. She is currently in charge of set costumes for NHK E-television's "Nihongo de Asobo". She was in charge of stage costumes for Noda Chizu's "Usagi, Nami wo Hashiru". She is currently working on several dance performances: "LIVE BONE", "WONDER WATER", "Humanoid LADY", "FLY, FLY, FLY", "Rinne", "Piece to Peace", "MAMMOTH", "RYU", "ROOT: ROOT", "UP AND DOWN", and "TYM".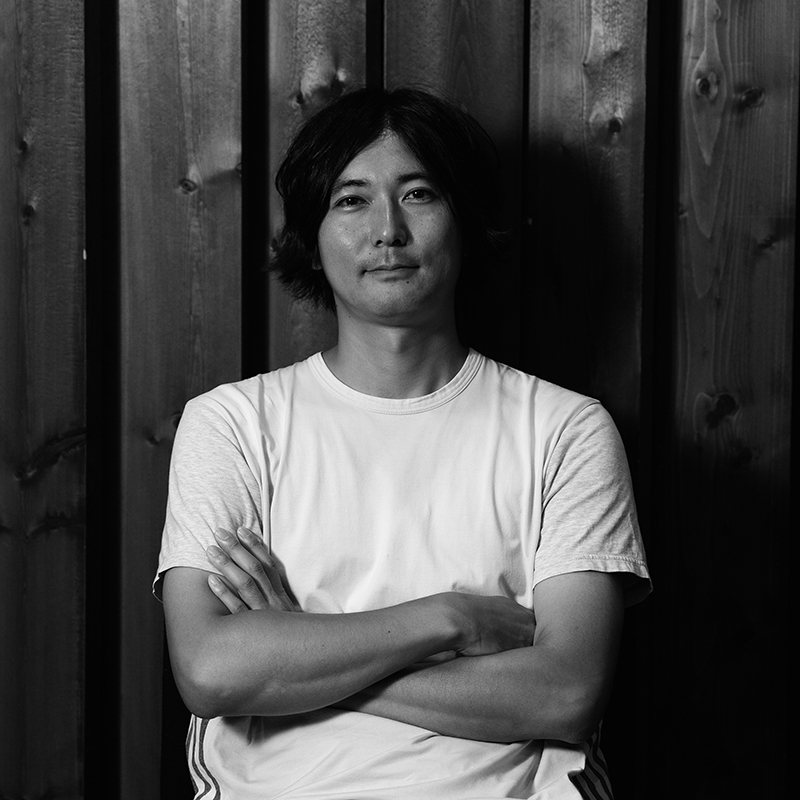 Drone Direction
Born in 1987, he completed his master's degree in Ex-Design at the Graduate School of Media and Governance, Keio University (SFC). He was involved in the launch of FabLab Japan as a student and established "wip" in 2015. He uses digital technology to create designs across scales, from products to spatial design. He was involved in the podium project for the 2020 Tokyo Olympics and Paralympics, and also participated in the production of a drone-directed 3D animation for the opening ceremony of the Olympics. He is the author of the book "3D Printing Handbook/O'Reilly Japan" and a regular contributor to several design magazines.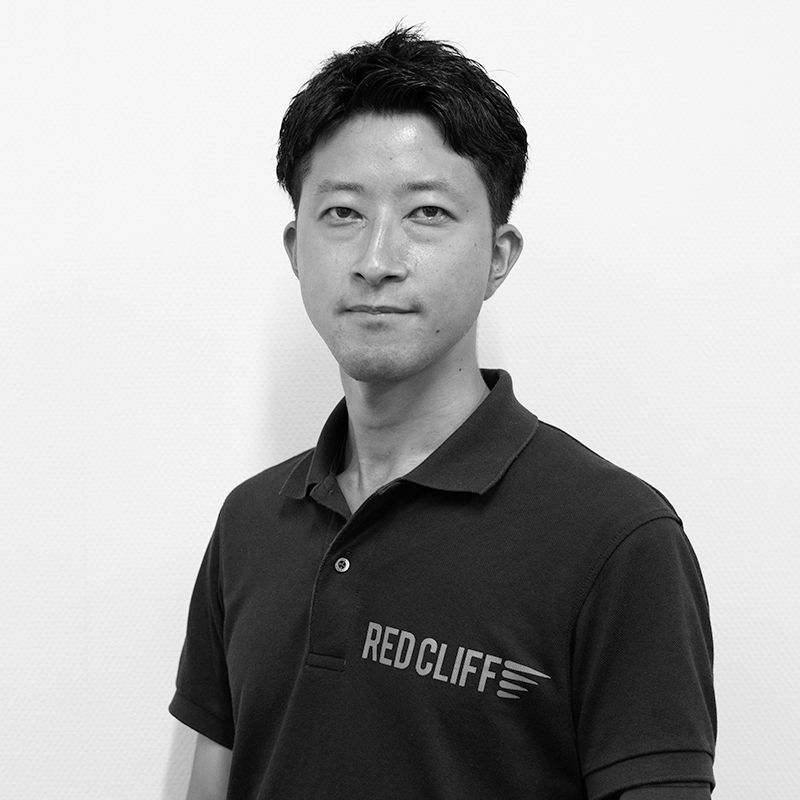 Drone Show
Born in Akita Prefecture in 1994, he attended the Faculty of Architecture and Environment at Kanto Gakuin University. While still in school, he embarked on a journey around the world by drone. After returning to Japan, he dropped out of college to work at the first Japanese branch of DJI, the world's largest drone manufacturer.He was in charge of drone sales, training, and aerial photography. He founded "Red Cliff, Inc." in 2019, and provides aerial photography for TV shows and golf courses. He became interested in drone shows when he was in charge of aerial photography for the drone shows of foreign companies. Using the momentum from the Tokyo Olympics, he started Japan's largest scale drone show management company in 2021. He is the CEO of Red Cliff Inc.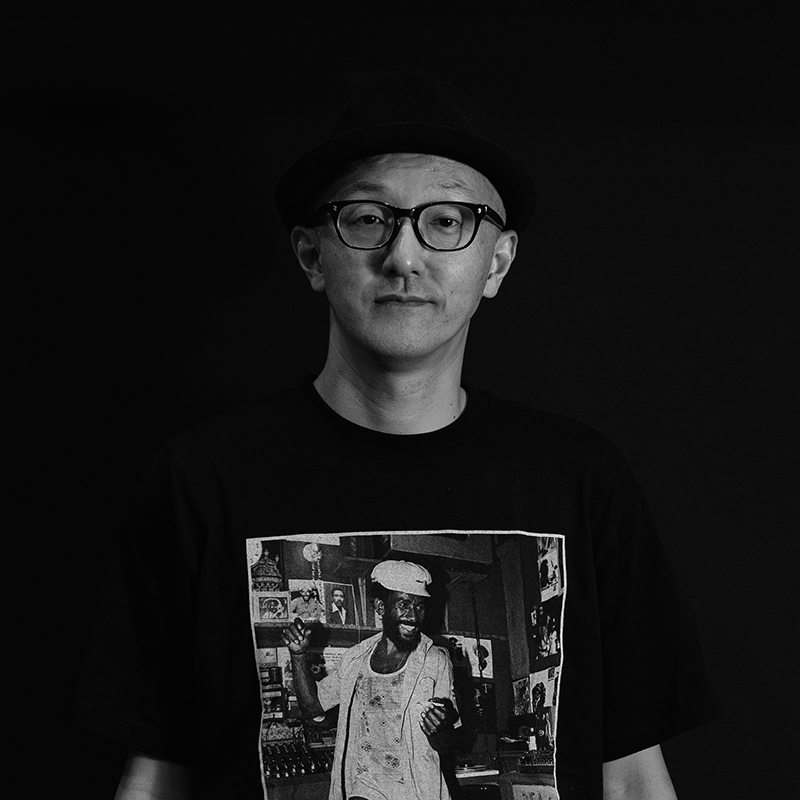 Technical Production
Managing Director, David Watts inc. / Director, PEACE NIPPON project / Director, MUTEK Japan. He creates experiences that transcend the boundaries of time and space by connecting art and technology to reveal new opportunities for human creativity to emerge. He is constantly in search of new experiences through planning, design, and production of projects that transcend different industries and sectors of thought. Creative director of MUTEK.JP, Asia's only electronic music and digital art festival, and board member of the MUTEK Japan general incorporated association. Director of PEACE NIPPON PROJECT, a general incorporated association that seeks to pass on the message of Japanese beauty.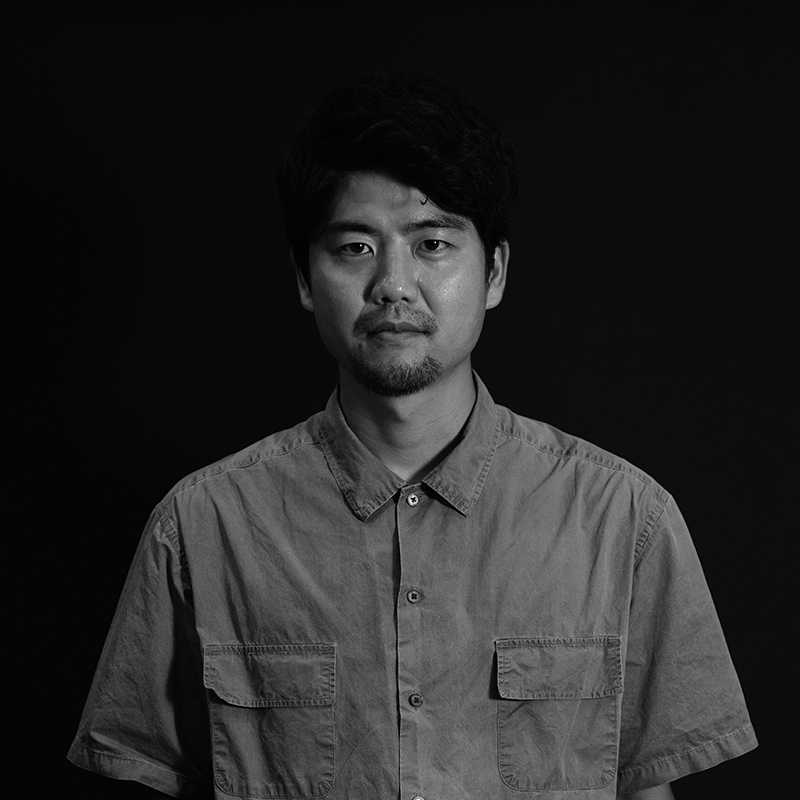 Project Management
He was born in 1992 in Kotani Village, Nagano Prefecture, Japan. After graduating from Tokyo Gakugei University, he entered the Graduate School of Comprehensive Human Sciences at the University of Tsukuba, specializing in outdoor leisure. He joined KURKKU in 2017 and worked on development projects as a founding member of KURKKU FIELDS, a sustainable farm and park that Takeshi Kobayashi started in Kisarazu, Chiba, Japan After the facility opened in November 2019, he was mainly responsible for everything from the launch of new businesses to operations.